Announcements

Click to view the calendar of Hall bookings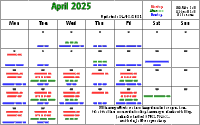 ---
Thrift Shop Report 8/9 February, Valentine Coffee & Saturday Cinema
---
February Prize Draw


Monymusk Senior Citizens hold a monthly prize draw to raise funds for a summer bus trip and Christmas lunch for senior citizens. The first prize is £100 and the second prize is £25. The Draw must be made with non-committee members present to make sure everything is done properly so it will be made on the second Thursday of each month in the Thrift Shop where non-committee members will be present to oversee proceedings.
There are some draw numbers available. You can get a form to join the draw, which costs £26 per year or £13 for six months (equivalent to only 50p per week), by sending an email to Pam McDonald (ppmcdonald39@yahoo.co.uk) or phoning Louise Craigmyle (01467-651359).

The names of winners will be posted here each month.

The winners for February were:
£100 Sue Routh No. 28
£25 Alan Sibbald No. 27

The winners for January were:
£100 Frances Johnston No.73
£25 Dot Gray No. 85
The Senior Citizens Committee needs folk to come forward and help to organise the Summer Bus Drive and the Christmas Lunch. The number of folk on the Committee is falling each year while the number of Senior Citizens who benefit is rising. If you know of anyone (including yourself of course!) who could make a contribution to helping the Senior Citizens please contact Euan (651470) or Louise (651359).

Thank you.
---
Senior Citizens Christmas Lunch 2018
The Senior Citizens Christmas Lunch was held on 1st December.
Click the photo to see some photos.

---
Senior Citizens Bus Drive



The Senior Citizens Bus Drive on Saturday 30th June went to Forres for lunch, to Ardersier to visit Fort George then to Grantown on Spey for High Tea.
Click the photo to see more.
---
Monymusk Litter Clear Up 2017
Following the successful litter pickup of 2106, lots of folk turned up on 11th March to clear the roadside litter that accumulated since then.

Photo by Colin Johnston
The main road up to Tillyfourie and part of the way towards Kemnay were cleared on a very rainy morning.
The collected rubbish filled four very large bins provided by Aberdeenshire Council.

Photo by Colin Johnston
When they returned, the volunteer litter clearers were rewarded with coffee and cakes in the Hall.
David Hawson, who helped organise the event said on Facebook:
"Many thanks to all of you for coming out on a filthy day and picking up filthy rubbish. The attached photograph shows how worthwhile it was -- four bins, only just able to cope with the amount we found. What a monument to waste! Especial thanks to Gavin Forrest from the council who provided all the picker-uppers and organised the bins."
Thanks are due to Susan & Alistair Reid and to Susie & David Hawson who organised the whole thing.
---
Hall Improvement Project

The Project was part-financed by The Scottish Government and the European Community
Rural Aberdeenshire Leader 2007-2013 Programme.
---
Hall Committee Minutes
The most recently approved minutes of meetings of the Hall Management Committee are available below:
Hall Management Committee Minutes 28th November 2018
---
For more information about what is going on in Monymusk visit the Facebook page What's On In Monymusk
---
Monymusk Village Hall is a Charity registered in Scotland as Monymusk Village Hall Management Committee - SC038241
Calendar

calendar_02-2019.pdf

calendar_03-2019.pdf

calendar_04-2019.pdf
Regular User Times